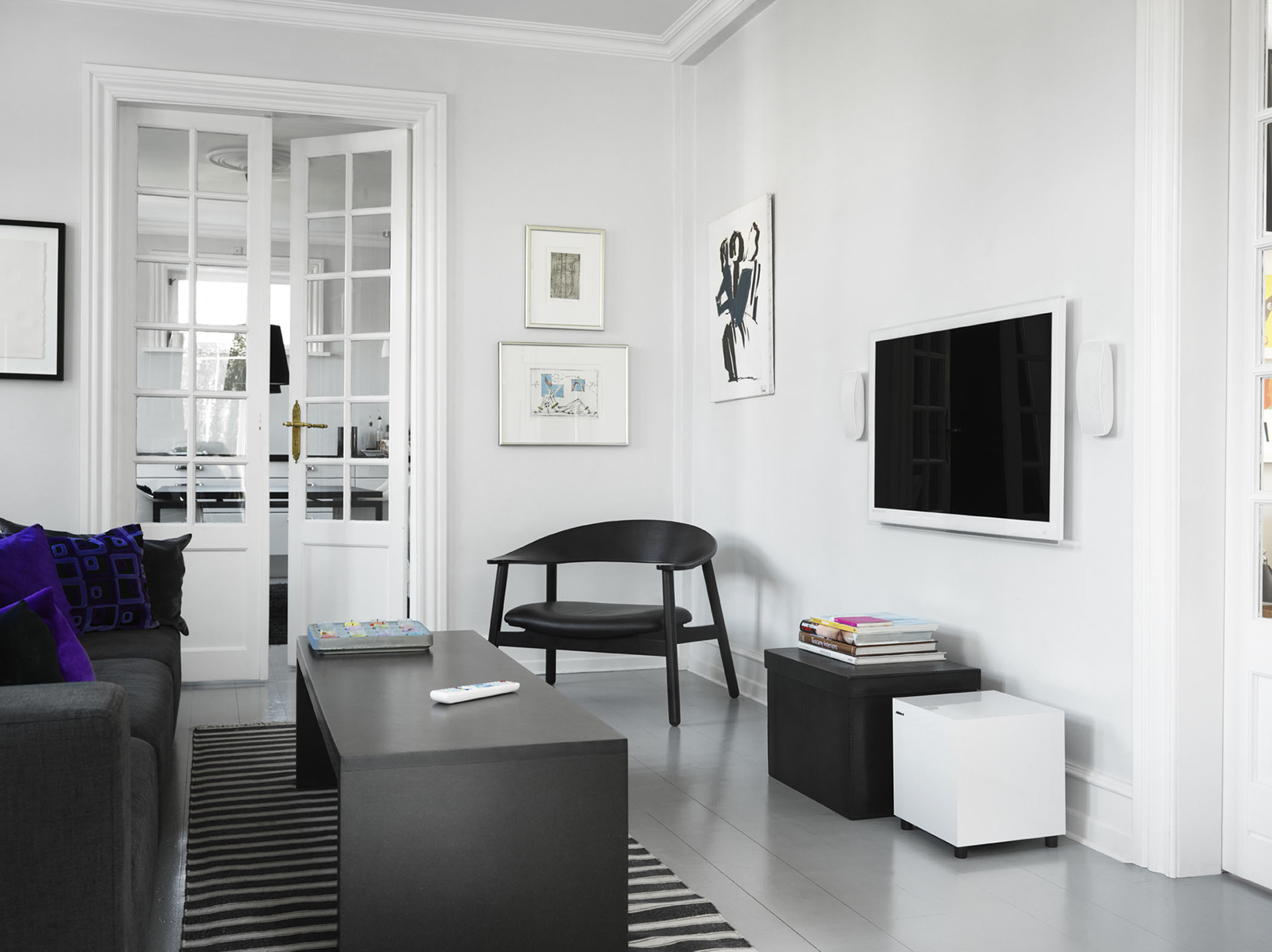 Jamo wanted to make an affordable, but great sounding surround system that would look great next to a flatscreen TV. They contacted us to help them acheive that goal.
The sound experts at Jamo gave us spesifications on the components they needed to use, and left the rest up to us. We ended up with a small, yet beautiful speaker that could be mounted on the wall or placed on a shelf, both vertical and horizontally. 
I was part of the team developing this speaker system, and was also in charge of the physical models for review and testing.