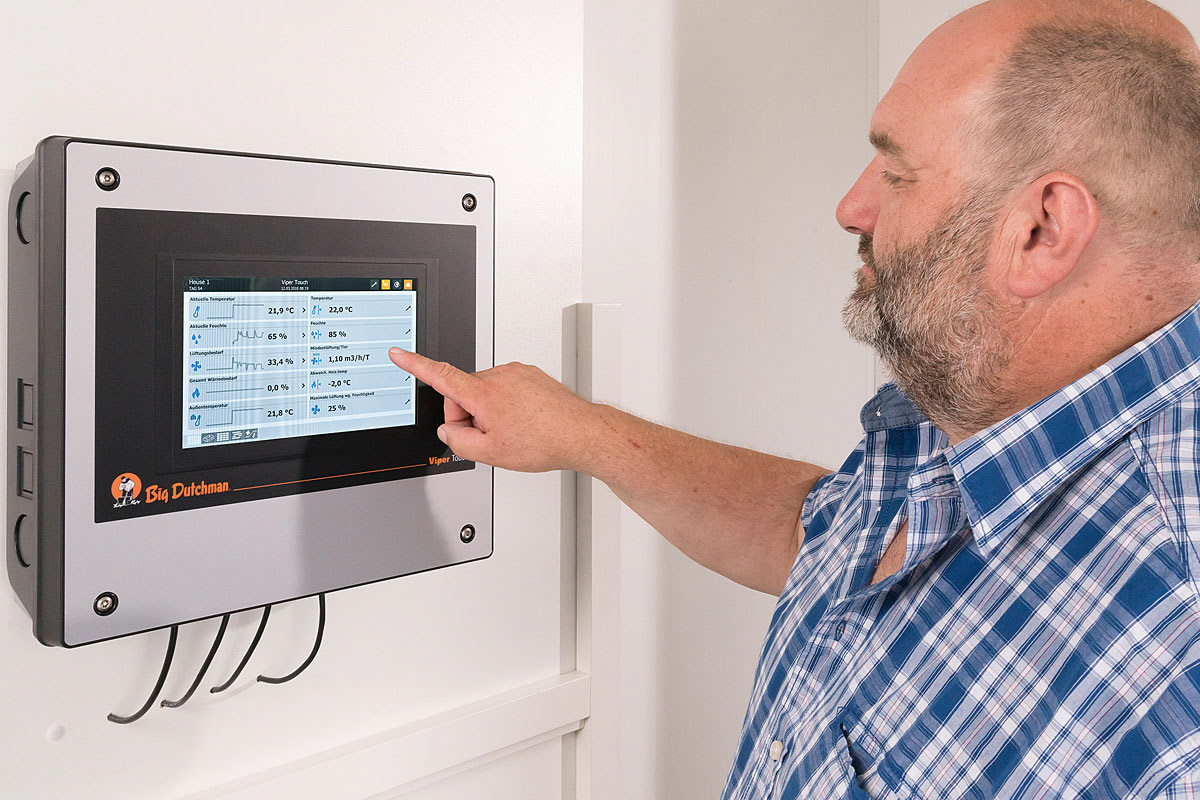 Digitalisation is key to a successful evolution of farm management. Big Dutchman identified this important trend as early as in 2005. They used the time since then to provide a thought-out and reliable management tool to get any farm ready for the future. 
I was a part of this process, being part of the team helping Big Dutchman understand the farmers needs and wishes, as well as giving advice on technology and possibilities.
My job was to understand the needs of the farmers, and then develop solutions and interfaces to better help them do their job as efficient and safe as possible.
This resulted in a desktop application, an app, that started on a good old PDA before evolving into the smartphones, as well as HMI for the controllers in the farmhouse.